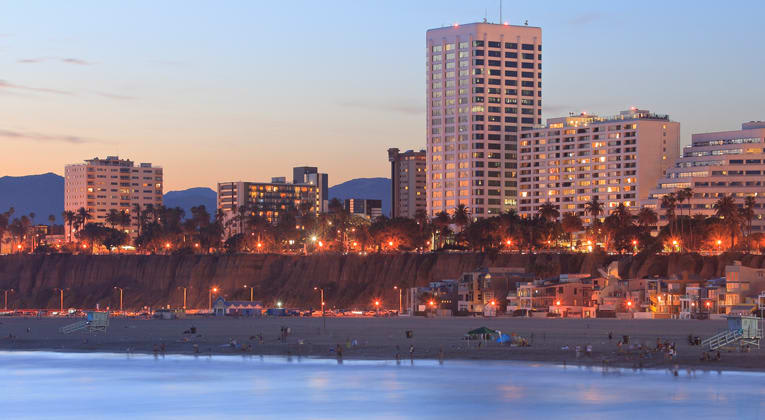 With the Fall holidays inching closer, it's time we took a minute to conduct a summer real estate market recap and see what's on the horizon.
Despite everything going on in the world, the Los Angeles real estate market remains strong and steady.
When states shut down in March, home sales drastically slowed. But that was temporary as Realtors®, investors, and homebuyers adjusted to the new landscape of virtual showings and increased digital communications. At the end of Summer, pent-up demand for housing dramatically transformed the market into a true seller's market. The number of homes for sale and the sales price of these homes boomed.
Los Angeles Real Estate Inventory
Nationally, July saw a 24 percent increase in home sales from June, and an 8.7 percent year-over-year increase, according to NAR. The numbers should stay relatively high in the fourth quarter compared to other years as the market continues to meet the demand of homebuyers. On average, homes in the Los Angeles area sell after 56 days on the market. The trend for median days on market in Los Angeles, CA has gone down slightly since last month, and from last year as well.
Los Angeles Real Estate Median List Price
With unusually high buyer interest this late in the homebuying season, buyers are moving much faster than this time last year to beat out competition and lock in low mortgage rates. This means homes are sitting on the market for much less time, despite notably higher price tags, says economist Danielle Hale.
Since the rise of COVID-19, a current trend in the real estate market is tenants and home buyers looking for a multi-purpose sanctuary: more space, home offices, amenities, and an indoor-outdoor living experience as people are spending more and more time from home. With a tight supply of existing homes, sales of new homes have seen a recent noticeable gain.
Los Angeles Real Estate Median List Price
Whether or not this buying trend will continue to rise is uncertain as supply is lagging behind demand, which appears to be the only real obstacle for the upcoming months. What's holding home-buying back now are low levels of inventory and stiff competition for homes that do come onto the market.
That wraps up our real estate market update!
Click Here to see our Active Inventory or Inquire about the Off-Market Properties.
Resources:
https://www.noradarealestate.com